Weather data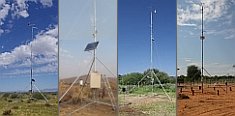 A large number of automatic weather stations has been implemented in the frame of the BIOTA AFRICA project by the Namibian National Botanical Research Institute (NBRI) and the Group "Biodiversity, Evolution and Ecology" (BEE) of the University of Hamburg. The website offers hourly updates of data and graphs of a large number of weather parameters.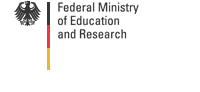 Ants - Kakamega Forest
The presented species list was generated on the basis of material collected in the Kakamega Forest between 1999 and 2009 and deposited in the collections of the Zoological Research Museum Koenig, Bonn, the Natural History Museum of Los Angeles County, Los Angeles, the National Museums of Kenya, Nairobi, and the California Academy of Sciences, San Francisco. The examined material was sampled using different sampling methods in all habitats of the Kakamega Forest. The observed ant fauna comprises 11 subfamilies with 55 genera and 320 species which is the highest species richness reported from the Afrotropical zoogeographical region so far. The observed ant fauna can be divided into a group of forest specialists with approximately 200 species and another group, which consists of about 110 species, of open habitat specialists found in glades, openings, grasslands, and hill tops. Only a minority of species were found to be habitat generalists. It has to be emphasised that the taxonomic inventory for the ants of the Kakamega Forest is still in progress and additional species are expected.

Show locality in Google Earth

Contact: Francisco Hita Garcia
f.hita.zfmk@uni-bonn.de
/ Georg Fischer
georg.fischer@gmx.de
Literature sources